Having a solid contract ready to go for commission work is such an immensely important part of running your art business that getting started can feel overwhelming. How do you make sure you've included all the necessary verbiage, and haven't left anything out that's going to make the difference between a successful transaction and a huge mess?
We can't write your contract for you, but we have a lot of resources to share that will help you write a solid artist contract that will serve you well, protect your business and keep your clients happy.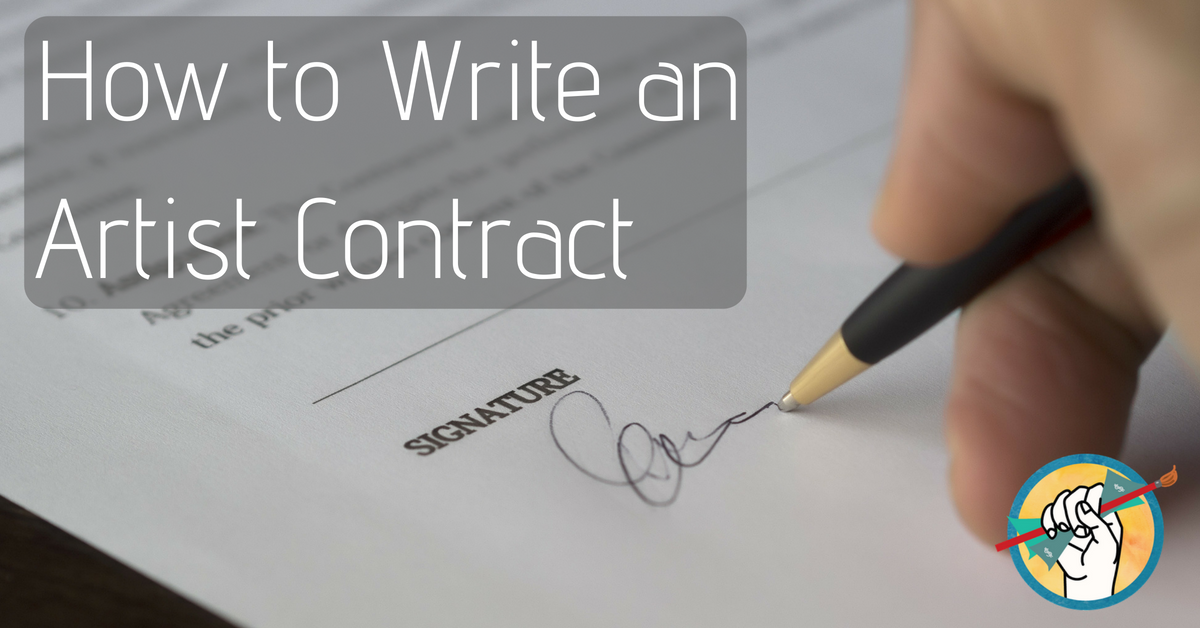 When Do I Need a Contract?
Any time you enter into an agreement in which you will produce work in exchange for money, goods, or something else of value, you need a contract in place. This post on contract law from the U.S. Small Business Administration breaks it down very simply.
Basically, in order for a contract to be legally binding:
Both parties must be in agreement
Something of value must be exchanged
Here is a (non-exhaustive) list of situations in which you would need a contract:
Signing with a gallery
Speaking engagements
Teaching workshops or classes
Private commissions
Licensing your art
Commissions from a business or nonprofit
Commissions from a government/public entity
Commissions from friends/family
Showing at an art fair or other exhibition
Note: If "contract" feels too formal or stiff for your business or you're concerned about how your clients will react to signing a contract, just call it an "artist agreement" "commission agreement", or something similar.
Resources for Writing Artist Contracts
*Asterisk denotes affiliate link
Writing a contract
The Abundant Artist: How to Not Get Stiffed (blog post)
Artwork Archive: What to Include in a Contract (blog post)
*Graphic Artists Guild Handbook: Pricing & Ethical Guidelines (book)
Graphic Artists Guild: Pre-Contract Checklist (blog post)
Reviewing a contract
Legal Clinic with Kiffanie Stahl (TAA Association Members Only)
The Abundant Artist: Exclusivity in Artist Contracts (blog post)
Negotiating a contract
Artist's Network: Negotiating the Contract (blog post)
Negotiation Tactics (TAA Association Members Only)
Do you have a contract template ready to go? What have you found are the most important elements to include? Let us know in the comments!