"Thanks for sharing," I said, taking a deep breath, on the edge of tears. "I'm really glad you felt open enough to talk about that. Nobody really talks about how hard it is to run a business when you struggle with depression, or to be married to someone who is struggling with depression."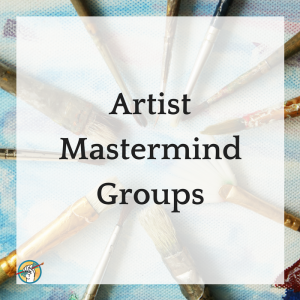 I was sitting in a room with 9 other business owners. We had spent most of the day talking about our primary struggles with running our businesses. More about the tears in a moment.
Many people think that the hard part of running a business is marketing, or learning how to sell. Those aren't actually the hard parts for most business owners who have advanced beyond the beginner stage. Once you've managed to earn enough to live on, or get close to it, your struggles change a bit.
One of the big struggles that comes up for me is mindset. Do I believe that I can do more, earn more, or deserve more? Can I make "a dent in the universe," as Steve Jobs said? Does my art matter?
And we avoid those questions, because they're hard.
I get distracted by the latest marketing trends (like Facebook messenger bots), or I chase skills that I don't actually need (building web pages or documenting systems instead of just having my team do those things).
What is a Mastermind Group?
In 1937 Napoleon Hill published the book Think and Grow Rich. In the book Hill outlines 13 principles that make people successful. He created these principles after spending 20 years studying the most wealthy people of his time. One of my favorite principles is the idea of the Master Mind (sometimes called accountability groups, salons, or other names). Hill makes a comparison between the human brain and a battery. The more cells a battery has, the better it works. Also, the more batteries you have working together the better they work. The most successful people that Hill studied included Henry Ford, the Rockefellers, Thomas Edison and others. These business geniuses recognized the need to gather smart people around them. There's a long tradition of successful people coming together to discuss ideas and help each other. Some art salons (which are just variations of the mastermind idea) date back to 16th century Italy. My own experience tells me that great accountability groups go something like this:
Meet one to two times per month, usually early in the morning before things get crazy
Depending on group size, the meeting is 1-2 hours long
Each person in the group gets a few minutes to talk about 1 – 2 current challenges in a focused way
The group takes 10 – 15 minutes to come up with solutions to the problem
Rinse and repeat for each person in the group
An email list or private forum for between-meeting conversations
Here's the other (unfortunate) reality: most mastermind groups don't work unless you're paying for them. I first heard that several years ago when I attended my first big marketing conference with Dave Dee. I didn't believe him. Since then, my experience has shown me 4/5 of the mastermind groups I've been a part of fell apart in less than six months. People who were a part of it didn't take it (or their business) seriously. You might be great friends with the people in your accountability group, but if all you do is sit around and laugh and chat, you're missing out on an opportunity to grow professionally. Which brings me back to my original point in writing this post…
Having clear goals helps, like we talked about last week. Being able to refer back to those goals is a reminder to do the most important things first.
But, for me, the most helpful thing is the people that I have in my life. My wife and my friends help a lot. But they often don't understand what I'm experiencing when I talk about the finer points of running a business.
So I turn to mastermind groups. I have two.
The first group is my tactical group. They are all experienced business owners like me. We meet once per month to talk about our business challenges.
We do 15/30/15:
– 15 minutes on recapping challenges
– 30 minutes of hot seat time to dive into one person's business
– 15 minutes of talking about goals before we meet again.
Between meeting sessions, we keep in contact using a group chat app called Slack. Every Monday, all four of us share what worked last week, what didn't work, and what our goals are for the coming week. We read each others' reports and offer accountability and insights for each other. This is using Brian Moran's 12 Week Year format that I mentioned in last week's post.
We also frequently discuss various marketing ideas, ask each other for feedback on projects, and share jokes.
This group helps me sort through the weekly grind and stay focused on what actually matters.
My second group is more informal. It grew out of my friend Adrienne's desire to hang out with a cool group of entrepreneurs. She asked some of her closest friends to recommend one or two people who would be interested in doing a weekend retreat in Orlando. My buddy Jason Van Orden recommended me, and I'm so grateful for it. Here we are: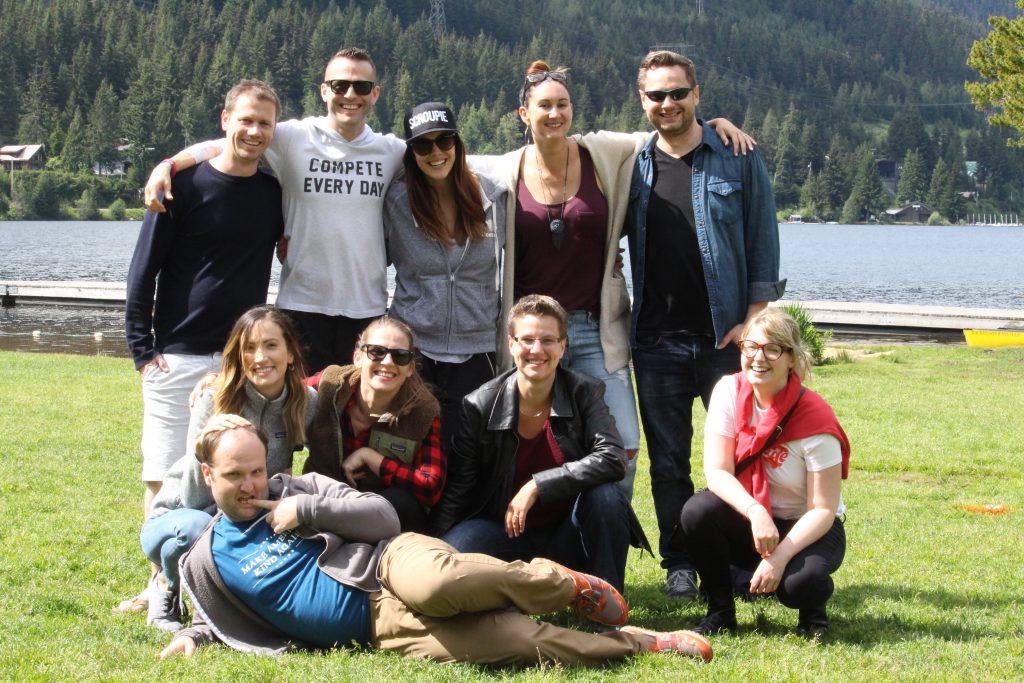 When I went into it, I figured that it would be an interesting weekend to talk about business stuff and hang out with Jason. I didn't know any of the other folks, so I had no idea where it would go.
What ended up happening was pretty extraordinary (and this is where the crying stuff started). Instead of spending the weekend talking about sales funnels, email marketing, or Facebook ads, we spent most of our time talking about the things that are truly difficult in running an online business – the fear, uncertainty, and doubt that shows up every day when running a business.
Don't get me wrong. We talked about the hard number stuff too. But it was awesome to have a space where entrepreneurs like me could be open to talk about what its actually like to run a business.
I believe that if you join us, you will receive the following benefits:
a small group of 10 artists who I've hand picked to work together in a group so you can generate new ideas and have people to discuss them with and not be alone any more
be a part of an accountability group with a formal structure so you can use that to propel you to the next level
more sales with greater ease as you learn to collaborate and receive feedback in a way that is often very difficult to find in the competitive fine art industry
We are taking applications.  If you're interested, click here to apply. Don't wait.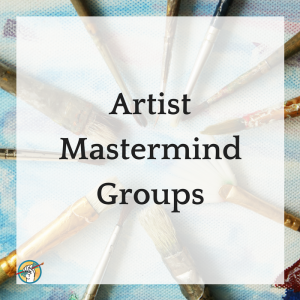 Are you interested in the MM group but would like to know if it can be tweaked or altered to meet your needs? Contact us and let us know what your needs are.