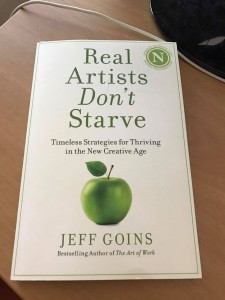 Last week I sat down with author Jeff Goins about his new book "Real Artists Don't Starve."
In the interview, we talked about:
– Michaelangelo's secret bank deposits that show he was worth millions
– The 12 Rules every Thriving Artist lives by
– why so many artists struggle needlessly
Jeff is a multi-list best selling author. He's been working on this one for a couple of years.
You can watch a replay of the discussion here:
The book is available for pre-order on Amazon at this link.