This week's featured Association member is Janet Thatcher.
TAA: How would you describe your art to your ideal collector?  
Janet: I have two distinct groups. One is the pet enthusiast. They have a lower budget but more regular in their purchases. These guys love sales, lay-by's and after pay! They are also easy to find through forums and events. Second is the art collector, these guys take a little longer to win over but have a much higher spending rate. They collect art because they love your journey and looking to invest in artwork rather than a particular interest. These collectors are more likely to source an artist through major media or an art gallery.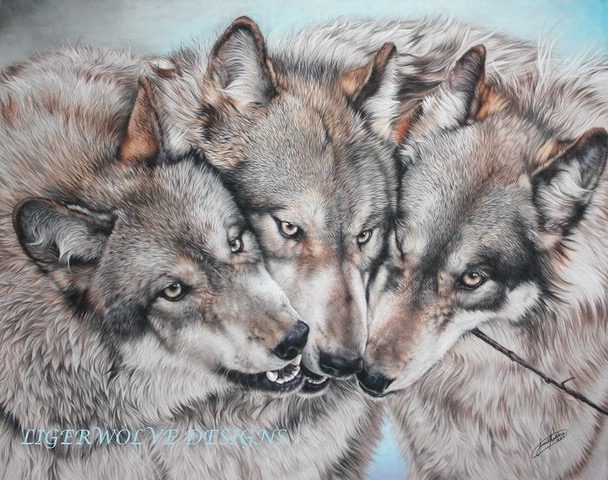 TAA: What motivates you during slow seasons?
Janet: To be honest I don't really have slow seasons anymore but I do get the odd slow week. This time is spent catching up on applications, artwork, my paper work etc. It's never quiet! Busy, busy.
TAA: How did you settle on your current way of working?   
Janet: I have been a professional wildlife artist for quite a number of years and was mostly selling either through galleries or through Facebook. I would have months that were wonderful but then months where it was slow. Money would dwindle and I would find myself despairing, something I now know is common amount mid-career artists. So after doing all the courses of Cory's I remember he told me that he thought I really should look into collaborating to find a more consistent income. We talked about working with charities/zoos etc. I was really struggling with finding a group until it occurred to me that I could collaborate with a business and learn new artistic skills at the same time. It took a bit of hard work but eventually I found a business that would suit that also provided me with the added bonus of a good sized studio/reception staff etc. I work as basically a subcontractor which means I don't pay rent on the space but set my own prices/work times etc. The business then only gets paid when I make a sale. So lots of motivation on both ends. I work in the studio 4 days a week and from home the other 3. I have basically doubled if not tripled my income by branching out into a new area while still basically creating exactly the same consistent art.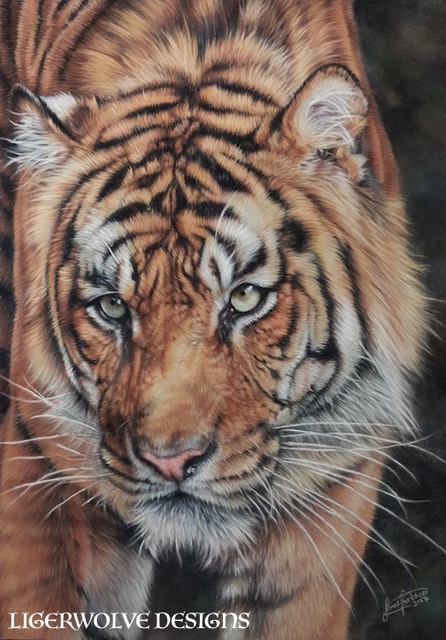 TAA: What is one mistake you've learned an important lesson from in your business?
Janet: I would have to say my number one mistake is not having step 2 in place. I have managed on a number of occasions to get some great exposure and assumed if I was just doing what I was doing things would eventually take off. For example, I was filmed for a television program on artists and after that had multiple workshops fill up, more offers for media representation overseas, etc. But I kind of just let the experience run its course. I only had four workshops booked, my email was pretty poorly at that stage and other than creating more work I didn't have any more exhibitions or events pre-booked. It seemed like a small gap of time between making new events but it was enough to allow the heat to die down. Now I know you must strike while the iron is hot. Before I even approach an event/publicity I already have another set up and push it at the same time, put what you make from that straight into the next thing. I would also encourage people to be careful who they put their faith in. Make sure you've done your research! Don't be phased if it doesn't work out, however opportunity comes and goes so you need to be always looking for the next.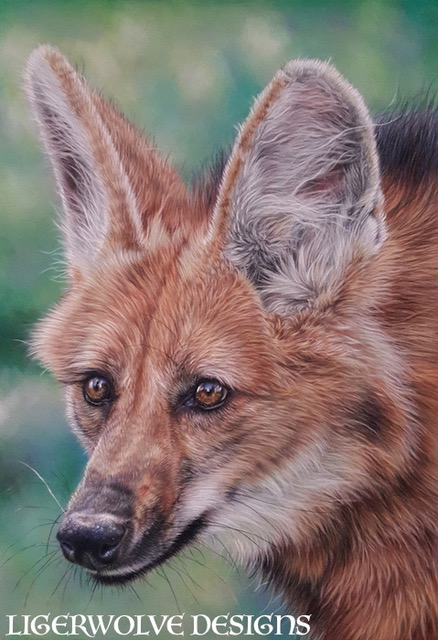 TAA: What was your greatest success from the past year?
Janet: Not the most exciting, but I would say my greatest success from the last 12 months is seeing the hard work paying off.  I think most artist can relate to how that would feel. Finally making a stable income is one of the best feelings.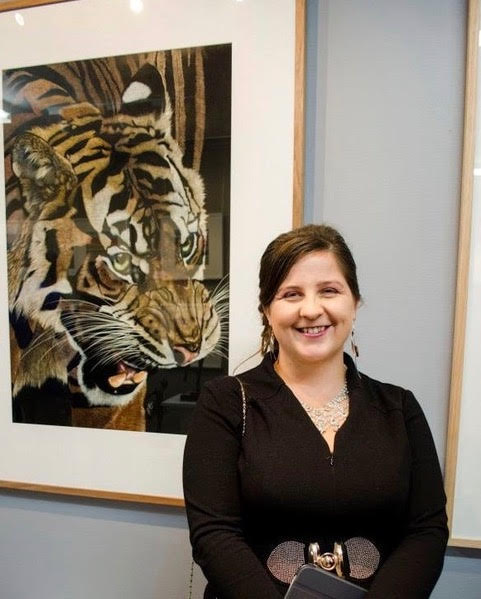 While able to paint in many styles, Thatcher found realism best-suited what she was trying to convey with her powerful pieces. Her technique was developed, as her mother always advocated, by hours of practice. 'I just sat down with objects and photos set in front of me, and kept drawing until I improved. 'When I was young, I refused to look at other works, or to be told how to do something. I wanted my creations to be as pure as possible.' Now, Thatcher's biggest influence is watching, reading about and studying animals and their behaviour. 'It has always been a gut thing, for me. I NEED to draw and be creative, and I NEED to be around animals. That is why I continue to volunteer to work with them.' Thatcher's instinct has paid off. The recipient of many awards, and with gallery exhibitions, Thatcher has also appeared on television series like Colour in Your Life and Art and Coin, as well as publications in several magazines. Any workshops held are quickly sold out. See more of Janet's work at http://ligerwolvedesigns.com