This week's featured Association member is Ron Turner.
TAA: How would you describe your art to your ideal collector?
Ron: I'm an oil on canvas landscape artist. An artist who paints mysterious places, I want you to imagine what it's like to be surrounded by trees, mountains, water, sunsets, and paths that lead to your imagination. I choose to paint these deep and vibrant colors with oil on a canvas to get the mood across. My hope is that my artwork evokes feelings of solitude, mystery, and calm with its subdued palette of colors. The trees. The leaves. The sky. All of these components on my fine art are a beautiful combination of perfectly matched colors, a unique style, and exquisite details. My art can be displayed in many settings whether it be at home or office. I can create art for you to match your décor if you need a special scheme that I do not have available.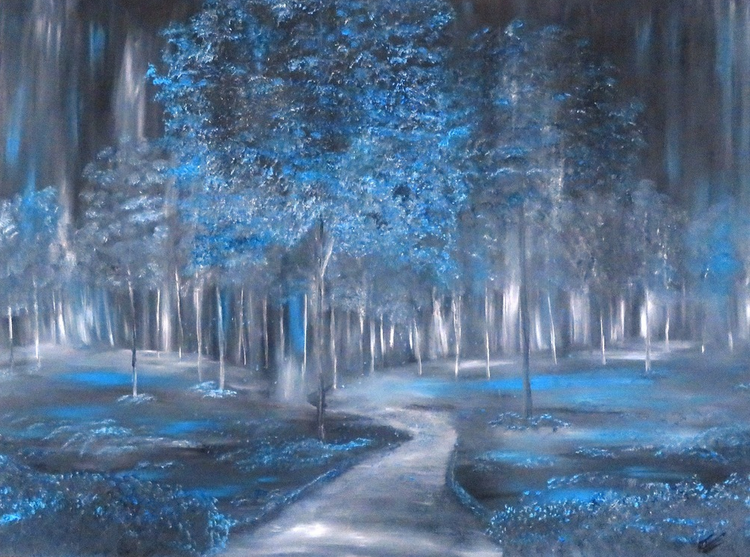 TAA: What motivates you during slow seasons?
Ron: I'm motivated in the slow season by creating new oil on canvas art because it's therapeutic and relaxing for me and builds up my inventory for future sales. I also work as a consultant to business industries in other types of non art work so I do not really have any down time.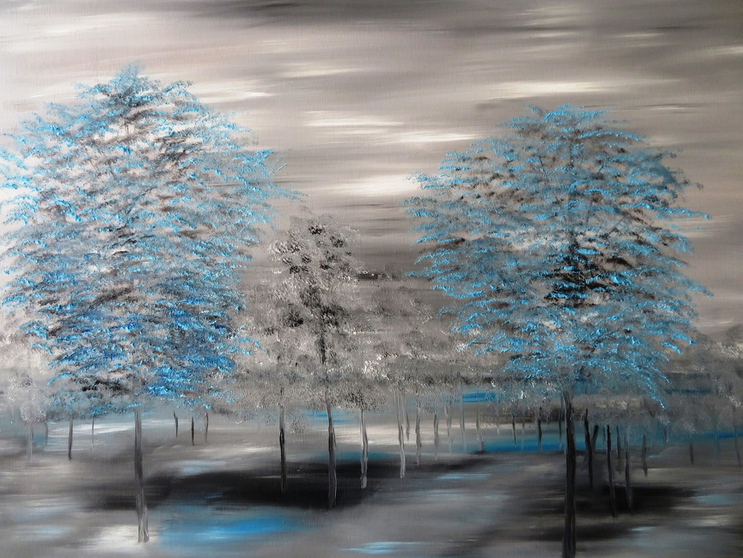 TAA: How did you settle on your current way of working?
Ron: I settled on my style of art over the years because I am a nature lover. I love trees, flowers, rivers, lakes, and vibrant sunsets. I visited national parks and the beauty of these parks inspired me to pint what I paint.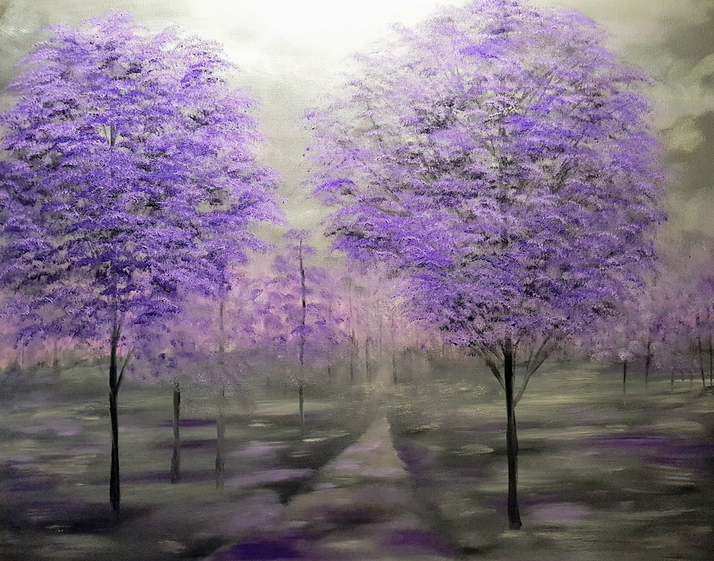 TAA: What is one mistake you've learned an important lesson from in your business?
Ron: I have learned by mistake that I should not create art work that I do not have feelings or emotions for just to please others but to create from my heart. I have also learned over the years in owning various business's that you must be diligent and up to date in your record keeping in order to know where you stand financially. And to have very detailed contractual agreements or very clear understanding of where your going before you start your project.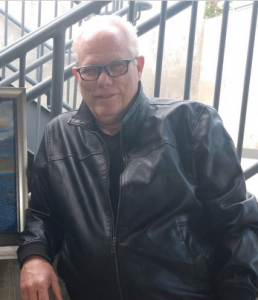 Using a precise sense of line and composition as the framework of each work, Mr. Turner's natural vistas embody the spontaneous and organic qualities of the trees and fields he is painting. Complexly arranging and layering his foliage, Mr. Turner achieves highly textured surfaces that are astoundingly powerful. Mr. Turner's dynamic style conveys a transcendental view of nature.
Highly acclaimed Ron Turner's art is treasured in both public and private collections. Mr. Turner's creativity and artistic prowess know no bounds and seamlessly influence his style in both disciplines.
​Ron Turner grew up admiring the outdoor beauty of National Parks such as Yosemite National Park where he visited and camped out, hiked, and enjoyed the outdoors several times. Throughout his life, the extraordinary landscapes, mountain ranges, have provided endless inspiration for his work.
Ron a self taught artist has followed, studied and learned from many of his contemporaries. He lives in Calimesa California where he enjoys painting in his art studio. See more of Ron's work at http://rmtartist.com
More Featured Artists:
Janet Thatcher, Wildlife Artist
Lanie Frick, Animal Spirit Artist