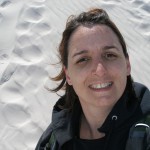 Paula Manning-Lewis is a painter who lives in Albuquerque, New Mexico. I met Paula on Twitter and after getting to know her better, she shared the amazing fact that she has sold more than 30,000 pieces of art. That's quite the accomplishment! I asked her if she'd talk a little bit about how she did it. Here are her answers.
HOW HAVE YOU MANAGED TO SELL 30,000+ PIECES OF ART?
A majority of the art pieces I have sold have been reproductions and limited edition prints. When I first started selling my work in 1991 my husband was my sales rep. While he hit the road traveling all over the country selling my work, I stayed home with the kids and made more art. In the early 1990s I had over 300 shops in over 10 states (galleries, gift shops, tourist shops, etc) selling my work.
After my divorce in 1995, all sales were up to me. With three young sons to take care of I took a short break from my art from 1995-1999. After graduating from college in 1999 and getting my first computer, I set my mind to selling my art online. I started selling on Ebay (1999-2004?) and sold off over 6,000 of my prints with my married name Paula Beck. I had gone back to my maiden name and wanted to keep the Beck sales separate from my new art.
In 2000, we moved to Albuquerque, NM and I started getting more involved in the local art scene. I sold at arts and crafts shows, farmer's markets, the State Fair and basically anywhere I was able to set up a booth. I also sold directly out of my studio and through galleries in the area. In 2006, I set up shop on Etsy.com after tiring of the fee increases on Ebay. In 2008, I signed up on Facebook and Twitter and started connecting with old friends and collectors, using the friend finder and my email mailing list.
I am VERY active online, blogging, updating my status anything to drive traffic to my online shops and website. Also in 2008, my husband and I opened Chroma Studios which is a studio space for us and other local artists. We rent studio spaces (27 in all) to other artists and musicians. We also ran a gallery out of the space for just over 2 years, however we closed the gallery in January of this year so I could get back to being an artist full time. I am and have always been a prolific artist, painting on an almost daily basis, some years better than others. I couldn't begin to count the number of originals I have drawn/painted and sold over the years. In my earlier years as an artist I didn't do a very good job of cataloging my work.
(Note from TAA: Paula's a poster child for how the social web enables an artist to connect directly with their own fan base)
WHAT'S THE DIFFERENCE BETWEEN SELLING ONLINE VS. SELLING OFFLINE?
Online sales are much more convenient for the artist. No long days setting up and sitting at a booth, beating the streets scouting for and submitting to galleries, etc. Online is wonderful too, because you have a more direct connection to the buyer. Except for in person booth sales, online can be much more personal. I prefer to represent myself as an artist, there is less chance of misrepresentation, something I have had first hand experience with. Galleries and other offline venues are notorious for causing damage to art work. I have had my work stolen by restaurant owners who closed up and disappeared in the middle of the night. I have had galleries damage my work and refuse to pay for it. Not only that, but I truly believe that the internet is the way all sales are headed. When I first started online in 1999 I would argue with other artists and gallery owners that the internet was where we were headed, people have a difficult time accepting change I have found. Now EVERYONE who is serious about selling their work is online!
WHAT ARE YOUR KEYS TO SELLING ART ONLINE?
Consistency, posting something everyday. Being EVERYWHERE! Not just posting your art and leaving it there, but networking! Visiting other artist's blogs, commenting, interacting. I spend at least 3 hours EVERYDAY, online, making connections etc. I have a website/blog, an Etsy shop, a Facebook fan page, a twitter profile, a Linked in profile and profiles on countless art related websites. I have even returned to Ebay starting this week, posting one auction piece per week. You have to get your NAME and your art work out there, everywhere possible!
(from TAA: check out this Open Letter to Artists on Twitter)
WHAT KIND OF RELATIONSHIP DO YOU HAVE WITH YOUR BUYERS?
A lot of my buyers/collectors are friends, either people I knew before I was an artist, or people I have befriended because they bought my art. You have to be approachable! When someone emails me about one of my prints that they found somewhere, I email them back immediately! I have time for everyone! You have to be accessible! I thank every person who buys my art, every person who comments on my art whether they buy or not, every person who I come in contact with related to my art or not. Gratitude is important, letting people know you appreciate their support of your art is very, very important.
DO YOU HAVE A MAILING LIST? HOW DO YOU MANAGE IT AND HOW OFTEN DO YOU CONTACT THEM?
I do have an email list, however I am just getting back to it after the 2 years as a gallery owner. Before the gallery, I tried to send out a newsletter to my list at least every other month. In the early years it was an actual printed newsletter, now it will be an email newsletter. Postcards are another inexpensive way of keeping in touch with my list. I used Campaign Monitor for my gallery mailing list and will be transferring my art email list over to them soon, once I get back to my own newsletter. Staying in touch with collectors or even people who show an interest in my art is very important. I can always count on a few sales in the weeks following a mailing. People need to be reminded of you in their busy daily lives.
(Need to know how to start a highly effective artist newsletter? Check out Email Newsletters: So Easy An Artist Could Do It)
WHAT ADVICE DO YOU HAVE FOR STRUGGLING ARTISTS WHO ARE TRYING TO MAKE A LIVING?
NEVER give up! It's not an easy life, but it's definitely worthwhile! I am so grateful to be doing something I love for a living. Never stop learning, researching, reading and searching. I have read every art marketing and self promotion book I could find. I read blogs like TheAbundantArtist.com and Alyson Stanfield's Art Biz Blog. Wetcanvas.com is another great educational site for artists. Learn as much as you can about marketing and business. MOST important though, paint, create, master your art! Before you try to sell it, you have to have something worth buying.