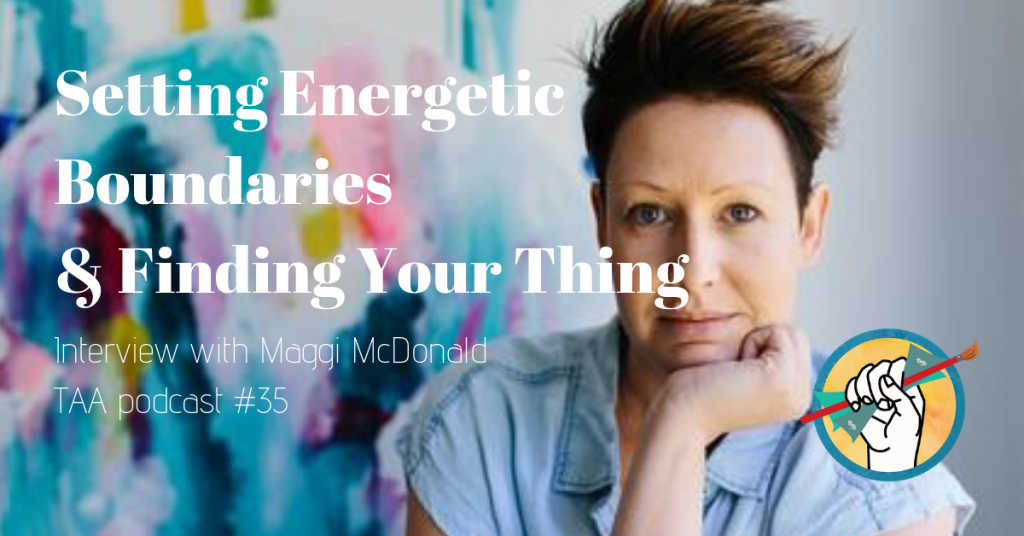 In this episode:
4:35- Maggi shares about how she created a Skillshare class on how artists can create flat lay images for social media… and what a flat lay is.
11:03- How Maggi's background and training in retail merchandising led her to realize she wanted to be an artist.
13:42- What a typical day looks like for Maggi, who has been painting full-time for four years.
23:53- Book recommendations on setting energetic and creative boundaries.
25:27- As a chronic overachiever, Maggi shares some strategies for coping with those tendencies without burning out.
33:45- Why Maggi has chosen to put her artwork on as many art marketplace websites as possible.
41:03- Social media partnerships that have been important for Maggi's business, how she formed them, and what she's looking for in business partnerships at this stage of her career.
46:10- Before Maggi began creating art full-time, she ran a small cake business from her kitchen. She shares how she stumbled across cakes as an art form, and how that experience has informed the work she's doing now.
Resources:
Chillpreneur, Denise Duffield Thomas*
*Asterisk denotes affiliate link