Welcome to season five, episode 11 of The Abundant Artist, the show that dispels the myth of 'the starving artist', and shares how you can live an abundant life as an artist and make a living from your talent, one interview at a time.
Returning to the podcast today is Flora Bowley! Flora is a painter, pioneer, permission-giver, and author of four books: The Art of Aliveness, Brave Intuitive Painting, Creative Revolution, and Fresh Paint. She believes that creativity has the power to awaken, empower, heal, and transform; and that you have everything you need right now to reignite your creative fire.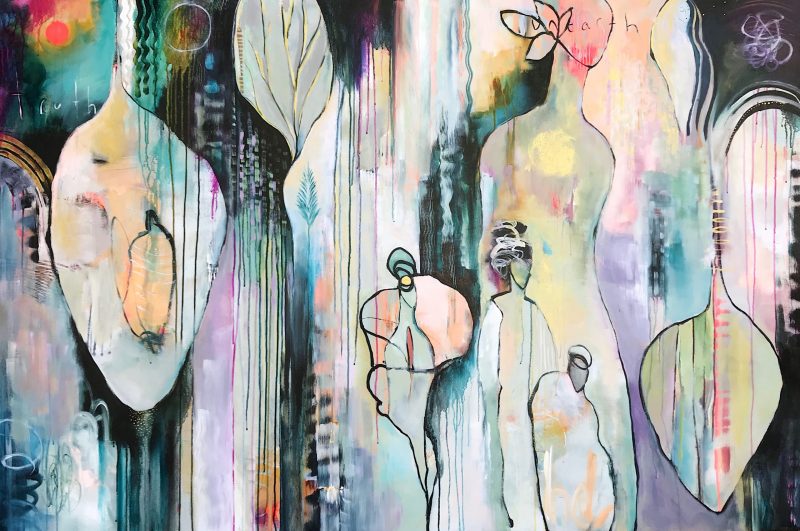 Blending over 25 years of professional painting experience with her background as a yoga instructor, healer, and lifelong truth seeker, Flora shares her advice for creating art intuitively, letting go, and rediscovering your love of art (without getting caught up in the technicalities and perfectionism). She speaks about what we can do to get unstuck, how she guides artists through artistic exploration in her retreats, her wisdom around staying connected to your creativity, and more.
"If we're really talking about, 'What is the purpose of art?' I think it's to move people. And what moves people is honesty, and reliability, and beauty, and rawness." — Flora Bowley
If you've been feeling the pressure around creating art and are struggling to let loose, have fun, and reconnect with why you began creating art – this episode is for you! As a retreat leader and guide for other artists, Flora has incredible insight into what it takes to reignite your love for creating and connecting to your artistic expression.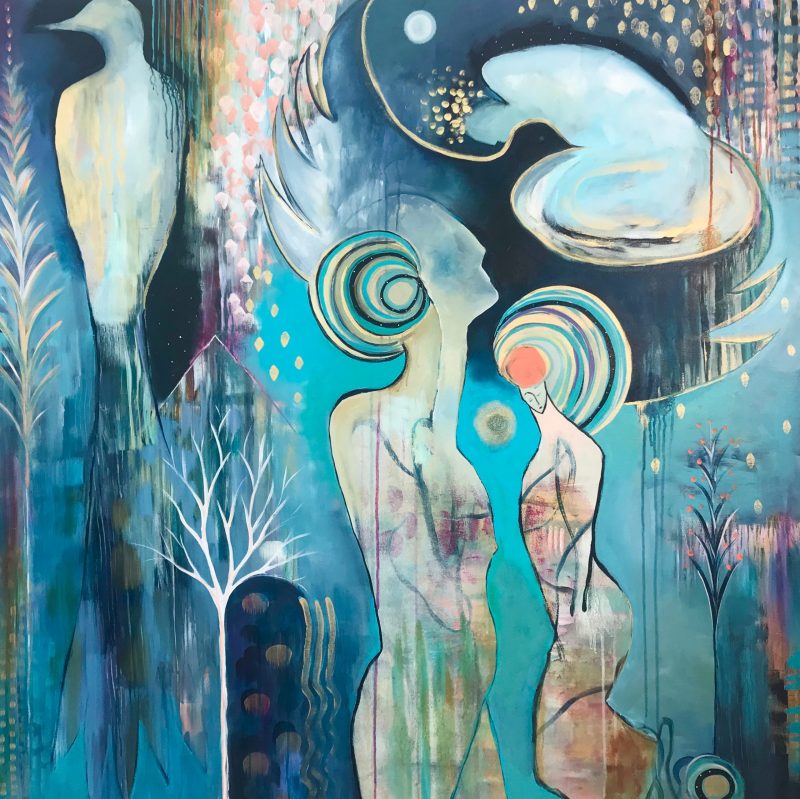 In this episode:
[:30] Cory welcomes Flora back to the podcast!
[:52] Flora shares about what she has been up to since her last appearance on the podcast.
[2:55] About Flora's new retreat center.
[5:05] What kind of retreats has Flora historically led? How have the retreats that she runs now shifted? Why does she love doing retreats?
[12:40] Flora shares what she believes the purpose of art is, and how she guides artists in creating raw, beautiful art from their souls.
[14:37] Bringing the art of creativity to non-artists. Flora's advice on reconnecting to love of simply creating without getting caught up in the technicalities and technique.
[19:37] What inspired Flora to buy her own retreat center? What inspires her to do this work?
[26:22] The silver lining of the pandemic with regards to creating, change, and community.
[28:27] About the two books that Flora published during the pandemic.
[30:26] Flora shares about what it was like to transition from writing about painting to writing about ideas for her newest book.
[34:23] About Flora's painting book that she released during COVID, Fresh Paint.
[37:03] The artist paradigm.
[41:01] Cory's book recommendations.
[42:04] What art may come out of the great resignation? Why are artists and non-artists craving simplicity?
[45:19] What mindfulness looks like to Flora and how she engages in it.
[47:50] How does Flora exercise/move outside of creating?
[50:18] Where to learn more about Flora.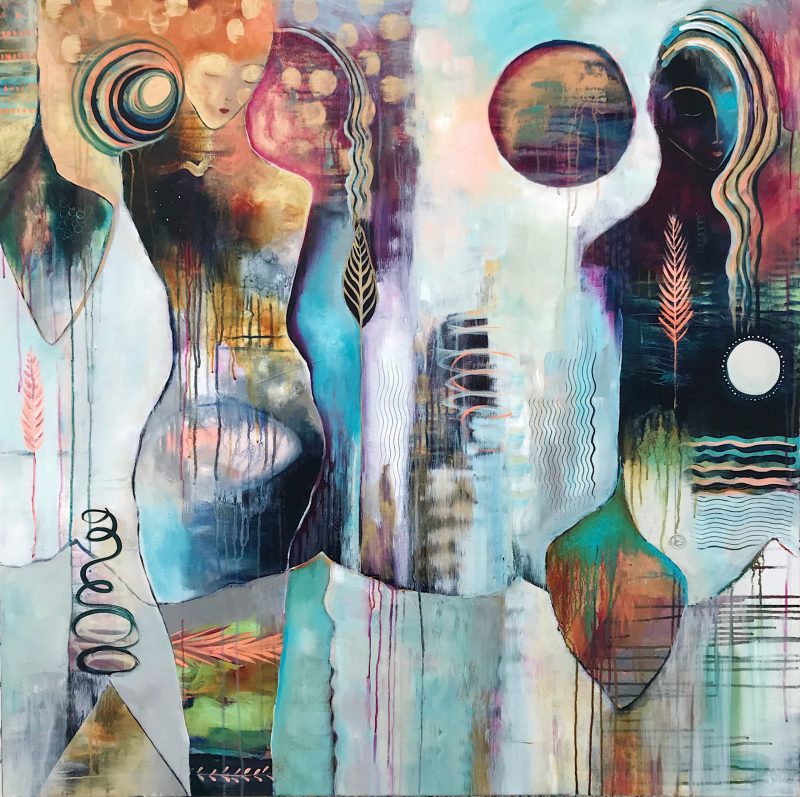 Resources mentioned:
Flora Bowley's Books
Flora's Spotify List
"Brave, Intuitive Painting Careers with Flora Bowley" – TAA Podcast
"What It's Like to Sell 100,000 Paintings with Jose Trujillo" – TAA Podcast
Essentialism: The Disciplined Pursuit of Less, by Greg McKeown
Effortless: Make it Easier to Do What Matters Most, by Greg McKeown
About the guest: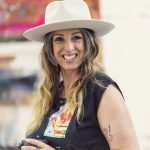 Flora Bowley is an artist, gentle guide, and author of four books — Brave Intuitive Painting, Creative Revolution, Fresh Paint, and The Art of Aliveness. Flora's soulful in-person retreats and generous online courses are informed by the belief that we all have infinite wells of creative potential which can serve as fuel for a more alive and awakened way of living. Currently, Flora is pouring her creativity and passion for community and connection into building a holistic retreat center an hour outside of Portland, OR. Find out more at www.florabowley.com.