In the time I've been coaching artists, there were a few standout students who immediately went to work overhauling their web presence. Michael Whitlark was one of them. We recently sat down for an extended Skype interview to talk about how Michael has gone from selling 1 piece of art every other month, to now having to raise his prices because he can't keep up with the demand. Pretty amazing place to be in, right?
Here's the edited clip of our extended interview.
Note: Michael and I talk about a program called Art Empowers Me, which is an old group version of my business coaching for artists program.
Here's his website when he started: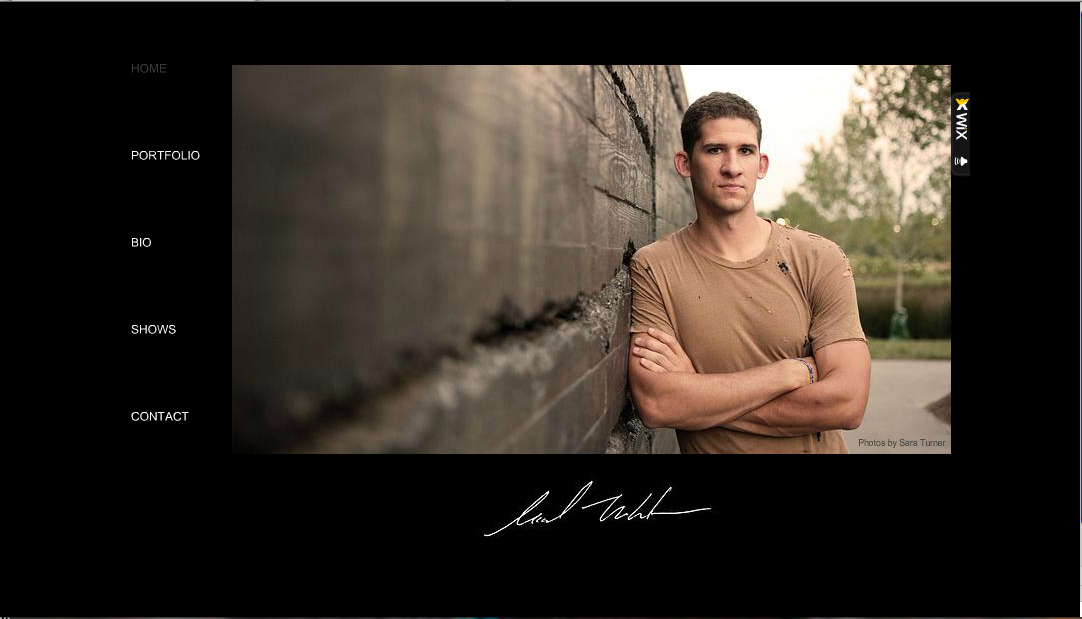 Here's what it looks like now: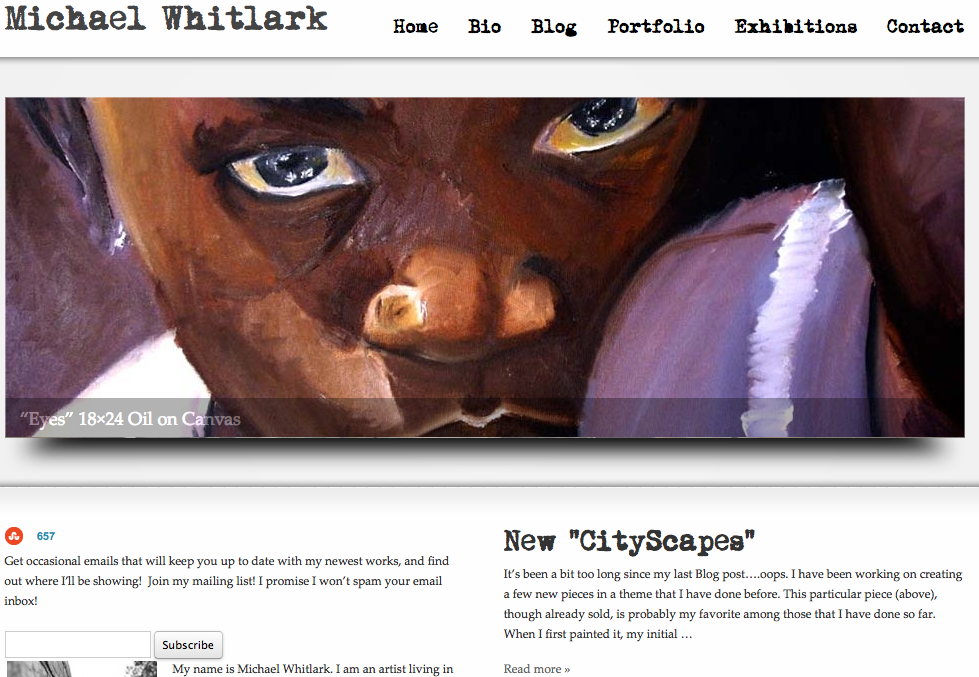 It's a pretty dramatic difference, but that's just where the story starts. Below, I've outlined what I think are the most important points of Michael's interview.
Recognize That You Need Help
When he started his website, Michael mentioned that he thought if he just put up a website that people would suddenly start buying his art. We both had a good laugh about that.
So after flailing about for a year, Michael went online and searched for the right resources about selling art online. He found TheAbundantArtist.com and began following the lessons here, and then signed up for ArtEmpowers.Me, our former group coaching program, where he was immediately able to get instant feedback on his site and his marketing efforts.
Do The Work
Many artists whine about wanting to just spend all of their time in the studio. If you're going to make a living, it's just going to require more than that. Period. You're creating something that people want to buy, but so are hundreds of others. Michael mentioned that he did a lot of homework, looking at other people's websites and using the coaching lessons to turn what he observed into what is now a stunning website.
It has been really fun seeing Michael go out, do some work on his site, then come back and report what he did for more feedback. He iterated quickly, and it paid off in droves.
Offline to Online
Michael not only redesigned his website, but also started hitting art shows hard and putting his work in coffee shops and restaurants. He asked other artists for advice on how they approach live events. He got lots of good advice and then went and implemented it.
One of the biggest reasons Michael has gotten to $1,000 in monthly profit so quickly is that he got everyone at the live events to sign up for his email newsletter. From there, he was able to remind them of who he was and where they saw him.
Become an Email Ninja
I was impressed when Michael told me how he approaches his email newsletters. Not only does he regularly email everybody on his list, but he uses segmentation and A/B testing with Mailchimp.com.
This means that when he puts people into his mailing list, he breaks them up into groups like "people I met at such and such art fair" or "people who saw my stuff at X restaurant." Then, when he has new work at that restaurant, or he's going to be at an art fair again, he'll hit those same people up.
He uses Mailchimp's A/B testing feature to send a small set of emails with one subject line, and then another set of emails with a different one, to see which one gets people opening more. Once he knows that, he can then send the rest of the emails. It's an advanced strategy that pays off in incremental improvements.
Michael recently got his first direct sale from his mailing list when a previous collector purchased a piece as soon as Michael announced it. Good times.
Update
Michael is doing even better with his art now. You can read more about what Michael's doing now in What an Emerging Art Career REALLY Looks Like: Michael Whitlark.