This week's featured Association member is Catherine Kennedy.
TAA: How would you describe your art to your ideal collector? 
Catherine: My ideal collector is someone who believes art can enhance a space and give a sense of escapism or bring back memories of time well spent somewhere either in the South West or on an exotic holiday. A person who is interested in local artists in Devon and local art generally, with an interested in travel, lifestyle and interior design. My collector persona is someone with disposable income, a self-starter with a creative background or an appreciation of creativity. Someone with a new home, holiday home or second home with blank walls. Somebody who likes the sea or lives by the sea or has a seafaring past. I have sold to customers who are single but it is usually couples. My ideal collector is happy to use the Internet and buy through my website, a direct visitor is best.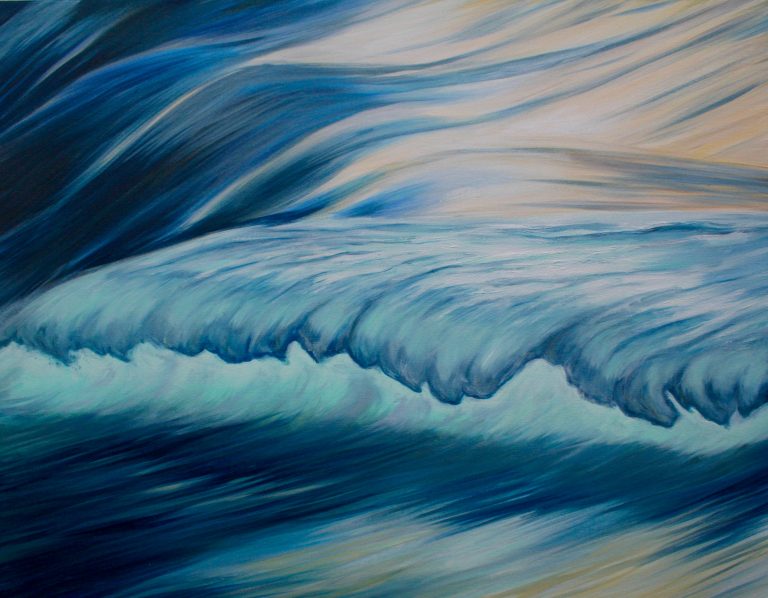 "Into the Blue Ocean Waves", Catherine Kennedy
TAA:  What motivates you during slow seasons?
Catherine: The comments from past customers, for example "Thank you for my painting, it arrived safely and thought you might like to know I have hung it in my bedroom so it is the last thing I see when I go to bed and the first thing I see when I wake. I'm thrilled."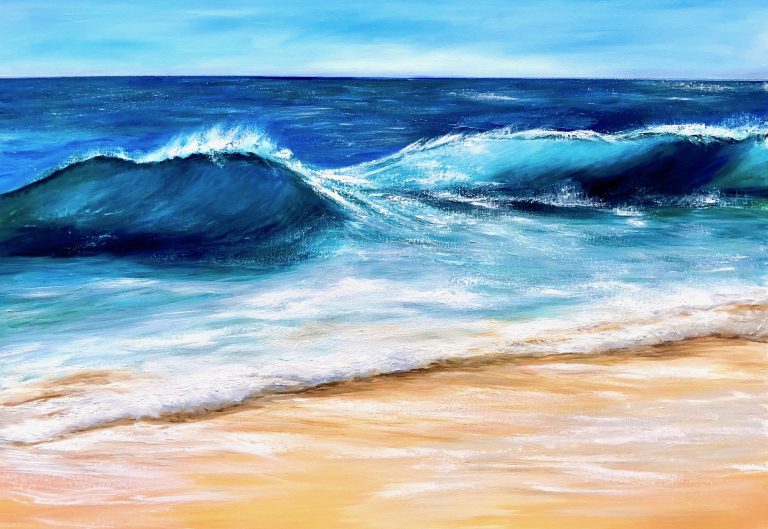 "Turquoise Seascape", Catherine Kennedy
TAA: How did you settle on your current way of working? 
Catherine: Seeing what works best and what is popular but with enough space for experimentation. I have been painting a series of wave paintings for over 5 years now. It is the light coming through the waves and ever-changing colour of the sea that I am keen to explore. Everyone sees colour in a slightly different way to one another, call it colour perception. The way I see colour and the feelings I get when the colours align well on a canvas is what appeals to me. The way collectors see my work will be unique to them because of their own individual colour perception. Painting from an early age it wasn't until I reached my mid 30's that I went to art school, graduating with a BA (Hons) in Fine Art in 2008 at the University of Plymouth. Studying film and video art at university has impacted the way I paint. I like to include a sense of movement in my work and a sense of escapism. I want the viewer to feel they can walk across the sand or dive into a turquoise sea.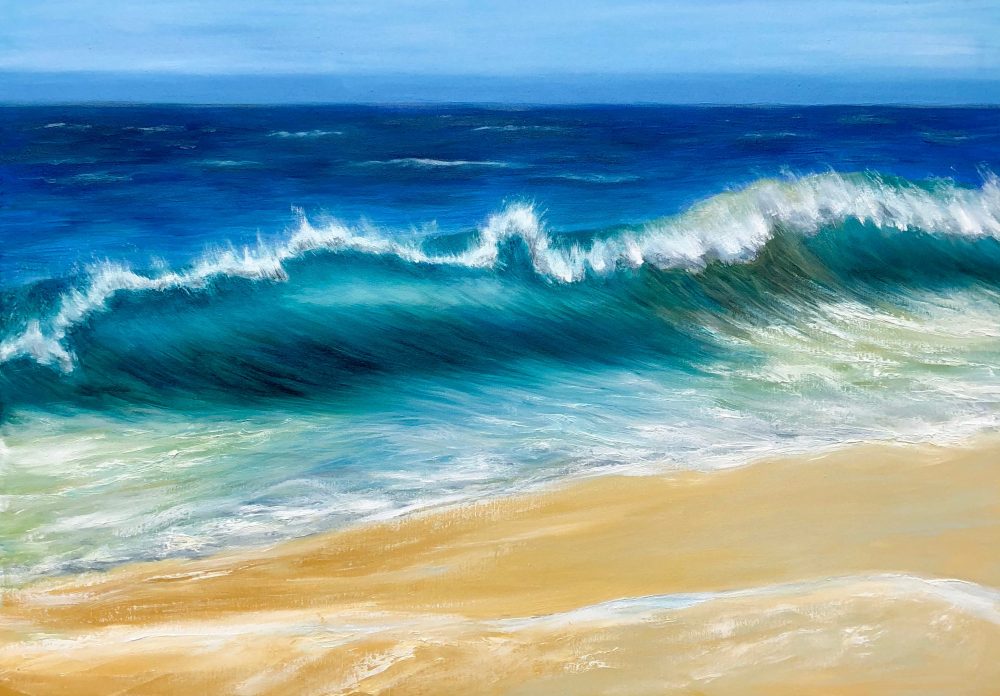 "Ocean Wave", Catherine Kennedy
TAA: What is one mistake you've learned an important lesson from in your business? 
Catherine: Research galleries that want to take your work. Keep in touch with them regularly. Change over work so that their collection stays fresh. Pick up work if it hasn't sold with them.
Research exhibition opportunities and make sure before you commit that the curator is organized.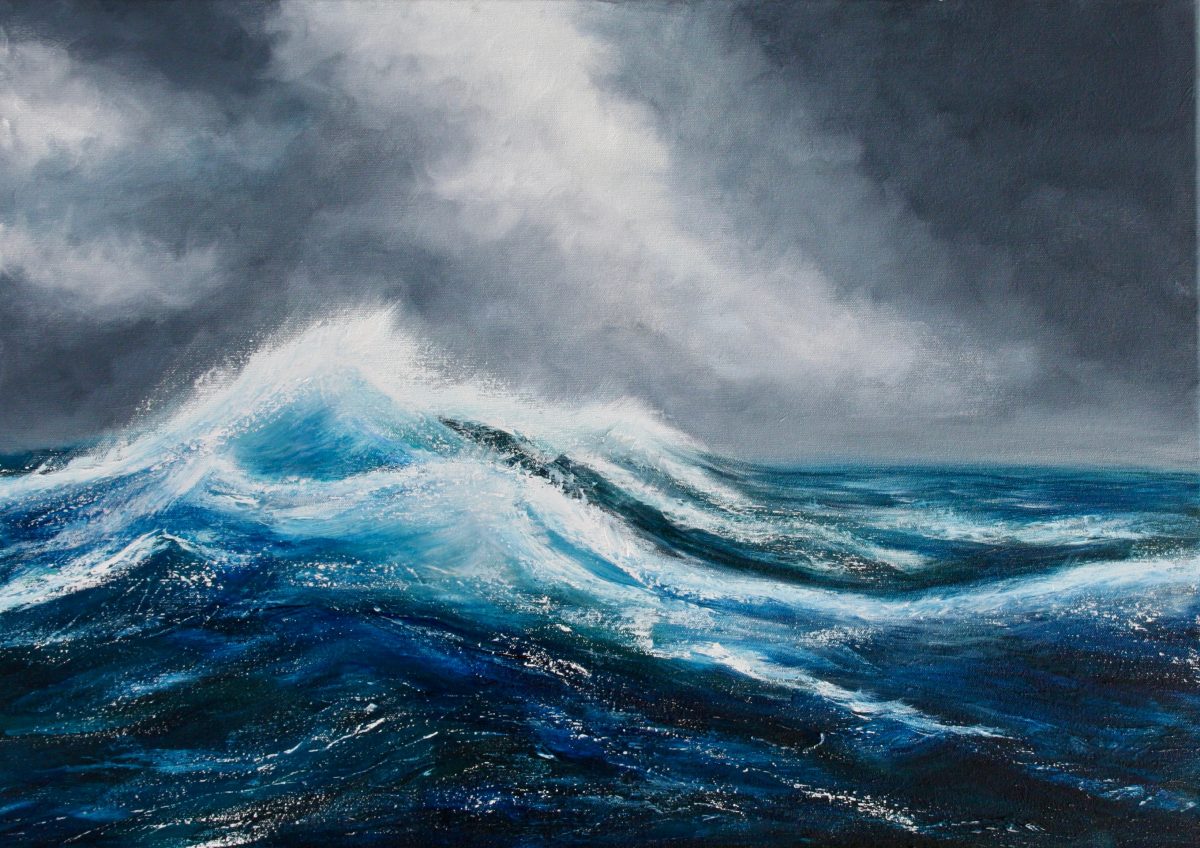 "A Break in the Clouds", Catherine Kennedy
TAA: What was your greatest success from the past year? 
Catherine: A commission for a very large wave painting. The newly married couple had just purchased a modern house and needed a bold painting for their stairwell. They emailed me these comments along with a photo of the painting in situ.
"We've moved into a new but rather plain house in Torquay and need a bold painting up the entrance stairs. Thanks for the certificate and for showing me your other work. I'm sure I'll be back for another."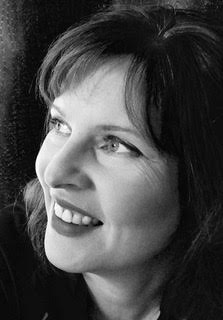 Catherine graduated with a BA (Hons) in Fine Art in 2008 at the University of Plymouth. She has exhibited her paintings throughout Devon and gained an award at the Exeter Short Film festival. Her films and photographs have been exhibited on the South Bank, London and in Italy. She has recently been given ambassador artist status for the UNESCO Torbay Geopark. See more of her work at https://catherinekennedy.co.uk/
More Member of the Week features:
Chelsea Lang, Painting the Joy and Light of the Outdoors
Nina Bonos, Painting Vibrant, Sacred Forces