Several times per week, usually multiple times per day, I get an email newsletter from an artist that I've never heard of or with whom I have interacted once or twice. Nearly every time, the artist has placed every person's email in the To: field or the CC: field.
Let me tell you something. Every time you dump 127 emails in the To: field, someone hurts a baby bunny.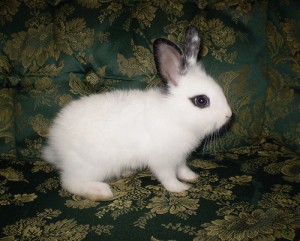 image by memory of you (no bunnies harmed here)
Okay, no one hurts a baby bunny, but seriously, those long chains of emails are just annoying, and you don't want to annoy people who might buy your art, right?
Other artist newsletter no-nos.
1. Adding everyone you know to your email list. Make it easy for people to opt-in to your newsletter, and give them a compelling reason to do so. Then you'll get the right people.
2. Not personalizing your emails (Hi Cory…). You can do this with a free service like Mailchimp.com. Learn more about how to start a successful email list.
3. Titles that suck. I get a lot of email. Why would I want to read something that says "Jane Doe Newsletter January 2011?" What is the newsletter about? Why is it relevant to me?
4. A blank email with a 'Here's my newsletter' and a link. Get real. Use an email management service to build pretty full-HTML emails. Again, Mailchimp is free if you have less than 1,000 people on your list.
5. No unsubscribe button. Don't take it personally, but I can only read so many newsletters. I want the chance to opt out. More than that, it's the LAW. If you send unsolicited mass emails and don't have an unsubscribe option, you can be fined.
So, sit down and put a little bit of thought into your email newsletters. Think of the bunnies!