I've talked a LOT about using WordPress for your artist website. I even built a whole class on using WordPress to create a fully functional, beautiful site for your art. A handful of artists keep asking me to share my list of WordPress themes that work well for artists. I finally sat down and assembled a list of some of the best themes that you can install on WordPress. Take a look!
FREE THEMES:
WPFolio – is simple, sleek, and easy to use. This theme comes closest to 'traditional' artist websites. Get WPfolio 2.0 here.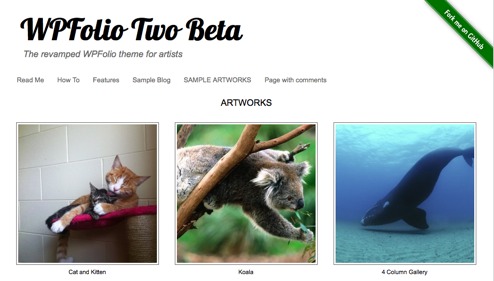 f8 Static – a free theme by GraphPaper Press a huge image at the top with a gallery further down the home page. Very beautiful. Get f8 Static here.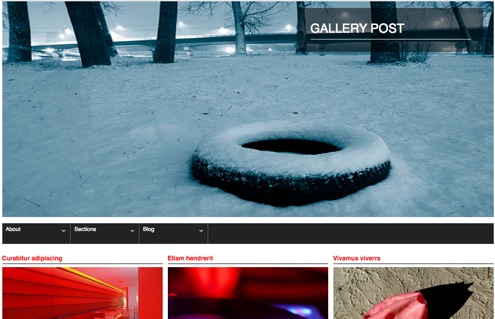 Fullscreen – A non-traditional site great for artists who want to make a big impact with their work right off of the bat. Here's a rendition that I did, using Leonardo DaVinci's work. Get Fullscreen here.
Workaholic – another Graphpaper Press theme for free! This one focuses on a message at the top, integration of social media, and the gallery on the home page. Get Workaholic here.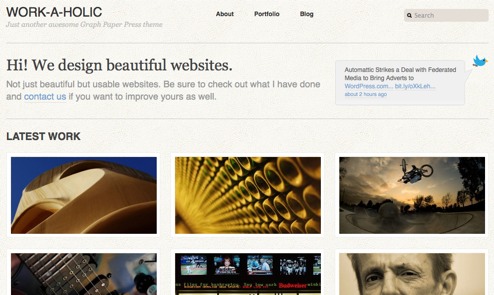 PREMIUM PAID THEMES
Paid themes often offer something extra. Ecommerce integration hooks, easier setup, better code, or some other feature. I've played with a lot of premium themes. The following are themes that I have played with, or that other artists I know and trust have used with success.
Divi by Elegant Themes is a great fit for artists because it's a theme specifically designed to make working in WordPress easier. Also, the portfolios and media handling are well thought out and relatively easy to understand. Get Divi here.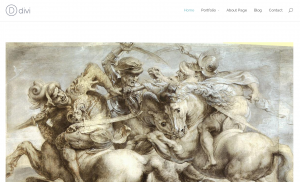 Striking – One of my favorite new artists, Michael Whitlark, uses this theme. It's loaded with features, included a spinning  and sliding header, a bunch of fonts, and short codes for all sorts of fun tricks. Get Striking here.*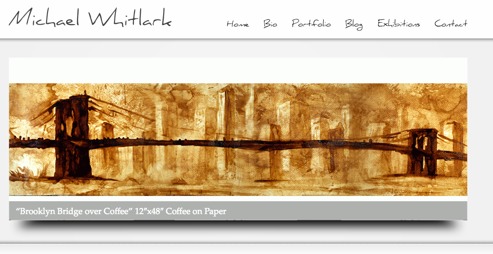 Deep Focus – Kelli Bickman is a mural painter that I've followed for some time. Her site is built on the Deep Focus theme, and I love it! It does a great job of organizing her work into easy to navigate categories. Get Deep Focus here.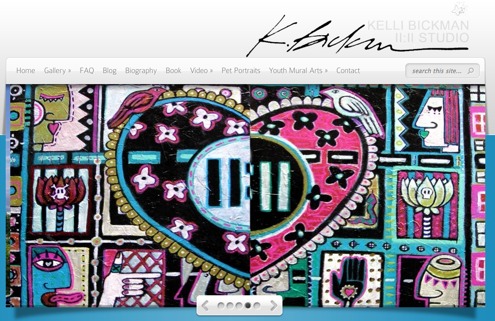 The Style – A little bit different, but great for artists who are a little bit different. I've seen some politically charged artists with a message use this theme to great effect. Get TheStyle here.*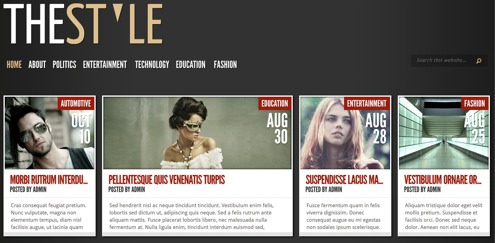 Photocraft – this is great theme for those who do works in series or who have strong themes to their work. It's built for photographers, but you can definitely use it for your art. There's a slide show built into the theme as well. Get Photocraft here.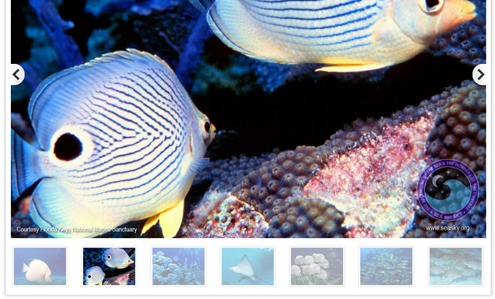 Overall – If you want your look to have that modern, technology feel, Overall is great for that out of the box. In addition, there's a multi-column gallery layout that's built into the theme, as well as a slideshow on the home page. You can see here a video embedded in the home page slide show. Get Overall here.*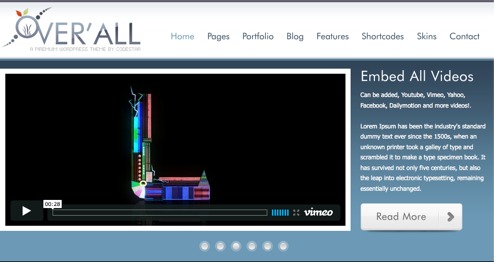 [BONUS NEW THEMES]
Portfolio – Want a plain white theme with very little distraction? Portfolio does a beautiful job of showing your work. In addition, Portfolio handles all of your images as custom post types (in WordPress speak, this is the idea way to handle it). Get Portfolio here.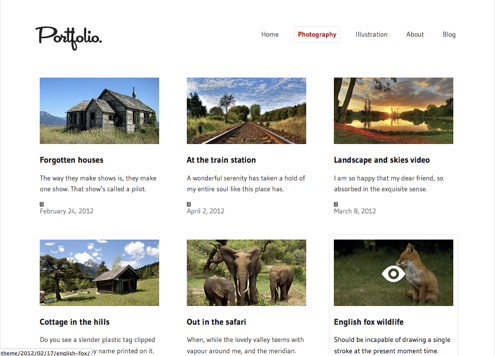 PREMIUM THEME FRAMEWORKS:
For the professional web programmers, or the masochists, there are some theme frameworks that carry some heavy duty capabilities. If you're afraid of coding, leave these alone. That said, if you want a framework that is super-flexible, and easy to manipulate if you know a little code, then these frameworks are doing some great things.
Thesis – TheAbundantArtist.com was originally built in Thesis. I loved Thesis at the time, but in 2013 they radically changed the underlying structure of the theme and it no longer worked for me. That said, it's still a solid theme framework that a lot of people use. Also, if you are going to make multiple sites, Thesis actually allows you to export your settings and import them into another site with Thesis. Get Thesis here.*
Genesis – A competing framework to Thesis, Genesis is another powerful way to build websites. Genesis is backed by Copyblogger Media, one of my favorite companies on the web. I switched to Genesis with the 2014 redesign of TAA. One great advantage that Genesis has over Thesis is that it adheres more to the WordPress standards. This makes it work easier out of the box, and will support future features easier. Get Genesis here.*
* indicates an affiliate link.
Suggestions Welcome!
Do you have any great WordPress themes that you use for your artist website? Share them here in the comments. Got questions? Let us know!
Want Some Hands-On Help Building Your Site?
Check out Done for You Artist Websites. I help you get the site set up, work with you to create a plan for marketing your site, and you get one-on-one coaching access from me. It's a win-win-win!