Are you trying to figure out the best way to go about capturing images of your artwork for prints and marketing materials? Some artists choose simply to photograph their work, but others prefer to capture their images by scanning. Using a scanner means you don't need to worry about lighting or a shaky camera, and you can be sure to capture the finest details of the work you've spent so much time and care creating. We've turned to our community to source the best scanners for scanning your fine art at home. (You'll want to make sure you've got a handle on color management to ensure your prints come out beautiful and true-to-color every time.)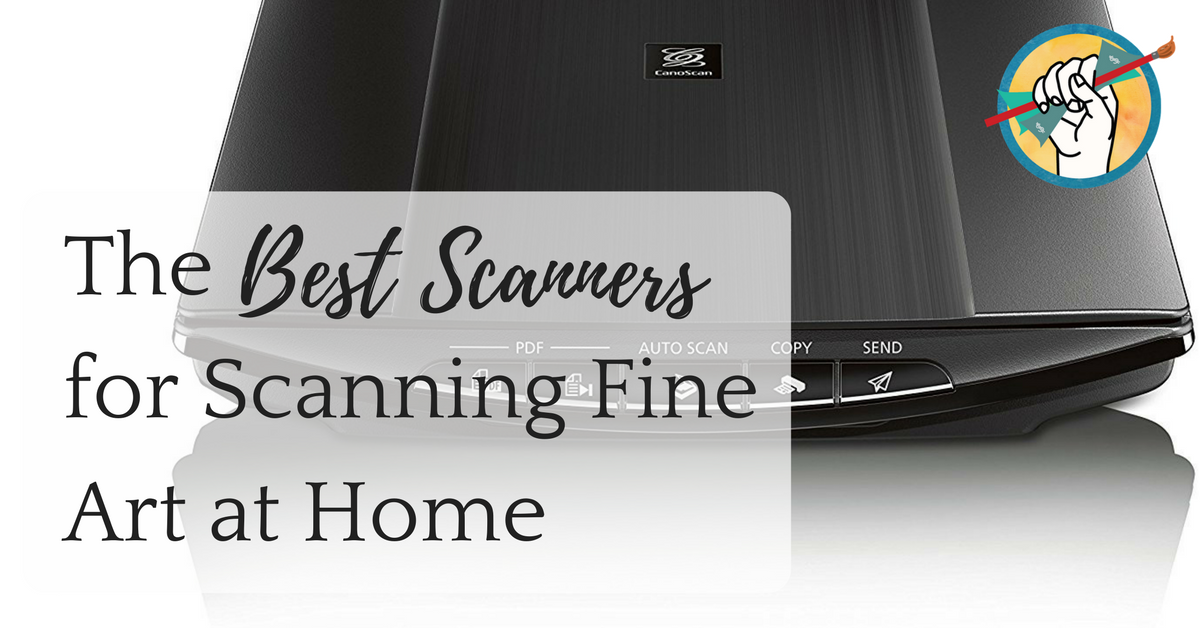 The Epson Perfection V370 features high dpi optical resolution as well as stitching software that will allow you to scan oversized images and stitch them together seamlessly. The Perfection V370 has highly customizable settings to accurately scan whatever kind of document you need including the options to scan in grayscale, black and white or full color, back light correction, dust removal, and adjustable brightness/contrast, color levels, etc.
The Perfection series scanners also include transparency units for scanning film negatives.
The Epson Perfection V600 has very high reviews among artists. It is incredibly similar to the V370 in just about every way, with a few differences: the optical resolution is very slightly higher (unlikely to make a difference for the average artist just needing to scan their work for prints or marketing materials), and the V600 allows for duplex scanning. Duplex scanning is the ability to scan two sides of a document at once.
Either of these Perfection models are great choices, but if you're simply looking for good quality at a good price, you'll probably be perfectly happy with the V370.
The Canon Lide 220 has a similarly high optical resolution and 48-bit color depth. The auto scan features save you time by making automatic setting selections for optimal image correction. A cool feature of the Lide220 is the ability to store and scan vertically, for home studios with limited space available. The Canon Lide220 boasts a 10-second scan time, ideal for scanning larger batches of work at once without wasting hours of precious time.
Unlike the other scanners on this list, the DS-50,000 is a large-format scanner with a flatbed large enough to scan works as large as 11.7"x17". The maximum optical resolution is 600 dpi — lower than the other scanners on this list, but still higher than the minimum you'll want for crisp images of your work. At a significantly higher price point, the DS-50,000 is an investment, but if you work larger and can't afford the extra time required to scan your images in sections and then meticulously edit together into a single image, the DS-50,000 may be worth it to you.
Next Step: Print Your Art
If you've chosen to go the route of creating your fine art prints at home, you'll also want to invest in a good printer. Check out our list of the best printers for creating professional-quality fine art prints without leaving your studio.
Did we leave out your favorite scanner? Drop a note in the comments and let us know.
Ready to sell your prints?