Selling prints is an excellent way to increase your revenue. Are you looking to create art prints at home? In addition to a quality printer and archival-quality inks, you'll need to ensure that the paper you print your art on will not only do your work justice, but will last for a long time. (First make sure you've got a decent printer. Here's our guide to the best printers for artists.) We looked at what other artists were saying to narrow it down to four of the most popular papers for making art prints at home.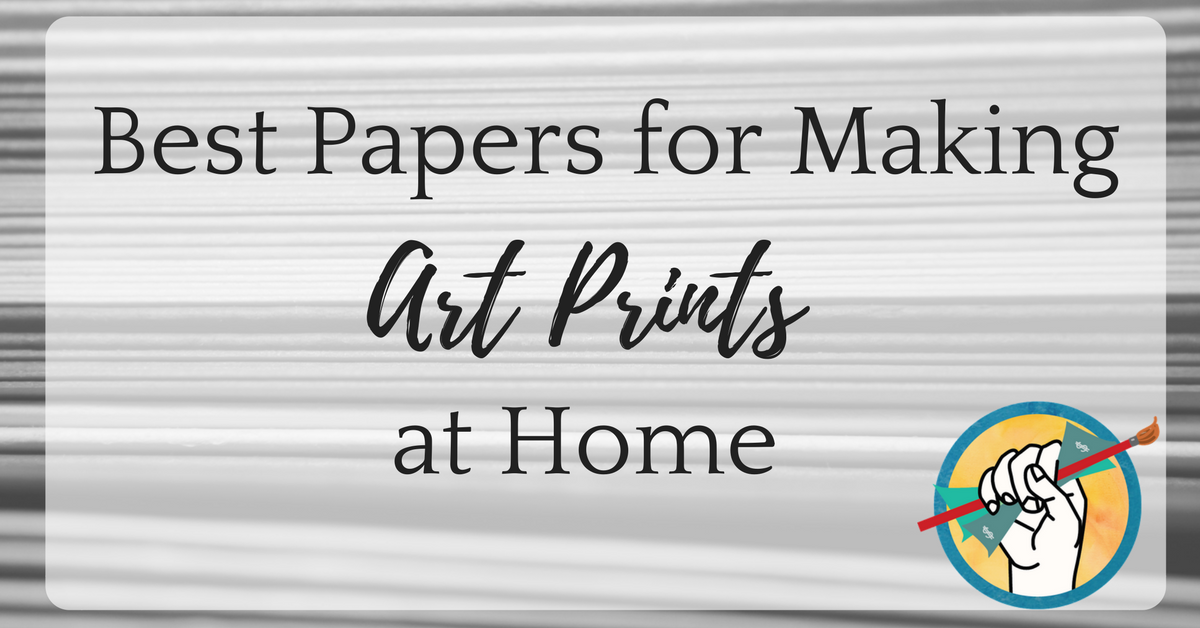 *Moab Entrada Rag Natural 300
As with all the papers on this list, Moab Entrada Rag Natural 300 is a 100% cotton archival acid- and lignin- free paper with an expanded color gamut, natural contrast, and high ink load. You can use this paper with either dye or pigment inks. A textured variation is also available, and you can choose between bright or natural options to best match the color of the paper to your artwork.
Hahnemuhle Photo Rag is available in three different weights, as well as a version with torn deckle edges if you're feeling extra fancy. This paper was formulated specifically for fine art applications, so you can feel sure that it's going to complement and preserve the appearance of your art prints. It is compatible with both pigment and inkjet dye systems.
*Epson Ultra Premium Presentation Paper
A note about this paper: it is not specified to be archival or acid-free. This is not going to be the best choice for fine art prints that you hope to last for any real length of time. However, this paper prints images clearly and brightly with a high level of detail, and is a favorite amongst artists for printing their art on other materials not expected to last long, such as flyers.
*Hahnemuhle Museum Etching Paper
Hahnemuhle Museum Etching paper is a 100% cotton, heavyweight paper textured like a traditional etching board. According to the description, this paper is ideal for images with soft tints or fine gray nuances.
Did we leave out a paper that you've had success with? We'd love to hear from you in the comments.
Want more on making your own prints?
Check out our list of the top scanners and more about creating art prints in general. Then move on to 8 creative ways to use your prints, selling fewer prints and making more money, and using your prints to sell original art.
*affiliate link