In the business world, "diversifying" refers to ensuring that you have multiple sources of income by expanding into new markets, often with an entirely new product. The purpose of this is to make sure that even if one source dries up, either for a season or permanently, you aren't left without any income at all. It's a smart business practice for anyone selling a very specific product (i.e. art) to a targeted audience. One excellent and relatively easy way to do this is by selling prints.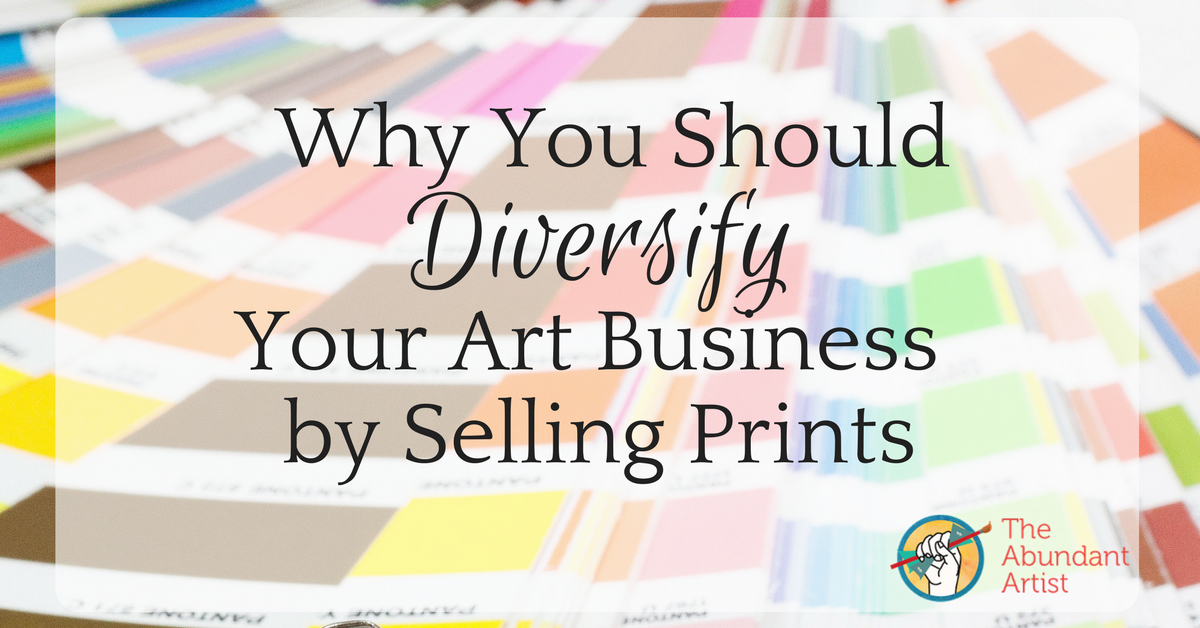 As you think about ways to diversify your business to ensure that you can weather the dry seasons, here are some things to consider:
If your gallery (or galleries) go under, where will your income come from?
If you are relying primarily on the gallery or galleries where your work is shown, you are putting a tremendous amount of faith in other people and other businesses. While it can feel like a relief to let somebody else do the heavy lifting of promotion and sales for you, there is always the chance that the gallery could go under. This is becoming more and more likely as the internet takes over retail in all areas. If your gallery goes under, will you be left with any income coming in at all?
Another means of building your list
Provided you choose a method that allows you to retain your customer's information, selling prints is an excellent way to build your list. Hook them with an inexpensive print, and then pop them into your email marketing sequence and down the road they could be commissioning you for something at a much higher price point.
*If you're going to go the print-on-demand route, ensure that you choose a service that allows you access to the customer's email address. You can see which popular print-on-demand sites allow this by signing up for a free membership and checking out our POD site comparison spreadsheet in the free resource library.
Attract more customers by offering art at a lower price point than originals
As mentioned in the previous point, prints can be a great way to hook new customers, and then follow up down the road once you've got them on your list. If potential customers are balking at the price of originals, selling prints can be an excellent way to bridge the gap. (It's also worth mentioning that if this is your experience, you probably need to look elsewhere to find buyers for your original work.)
The bottom line is that with the potential to increase your income, diversify your income streams, and expand your email list, there is no reason not to start selling prints of your work. For more resources on how to sell prints successfully, check out these posts:
Managing a Successful Print Studio with Patricia Vargas (podcast episode)