In today's post, I'm going to share with you how artists just you like have sold paintings online for $5,000, $10,000, and more.
In my last post, I outlined some of the primary fallacies that artists believe when it comes to selling art online. The first one was that many artists don't believe you can sell an expensive painting online.
It makes sense that many artists think that. After all, the art world is entrenched in thinking that art is sold through brick and mortar (and white drywall) galleries. Most artists don't talk too much about their high-end clientele for fear of alienating them.
But I figured I would try reaching out to some of the successful artists I know to see if any of them were willing to share their stories. I have to say that I was pleased at how many of them came back with stories about sales in the low five figures.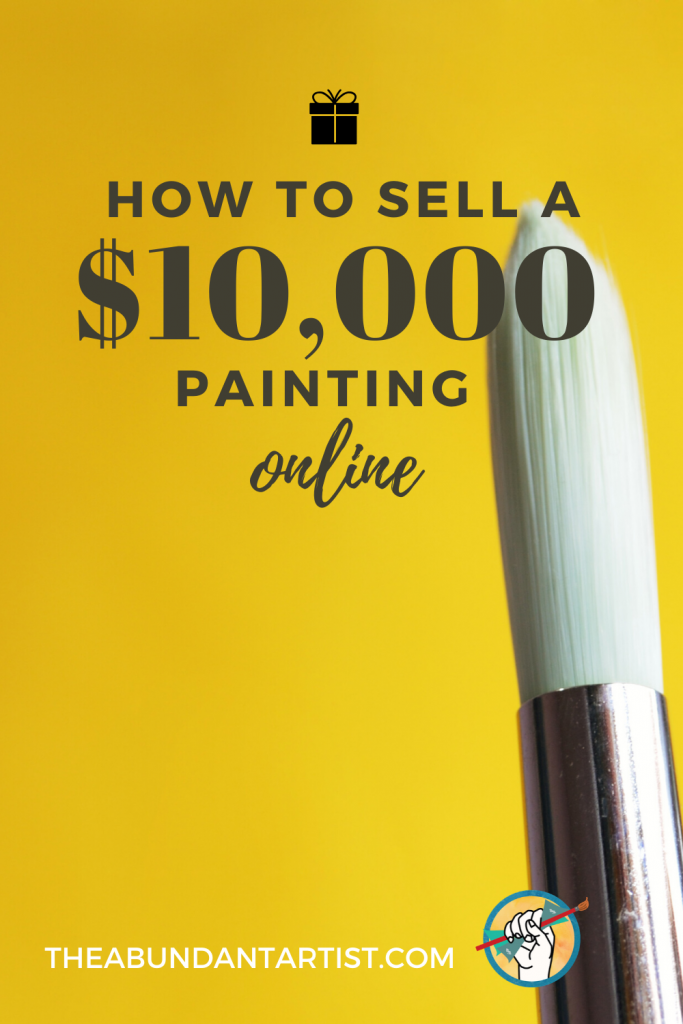 Small Paintings as Loss Leaders
In retail marketing, there is a term called "loss leader."  This is a popular product that stores will sell people very cheaply to get them in the door. Think of small paintings as loss leaders. They build a relationship so that a collector can try you out to see if they like you, then if you're smart, you can bring in a bigger sale later.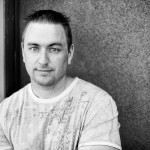 Many of you will remember Canadian painter Matt Leblanc from his interview on our Creative Insurgents podcast. Here's what he had to say, "Most of my online sales are between $200 to $600 with the average being around $350. Where it gets really interesting is custom orders.
"As you know, I've built my clientele mostly online in the past 8 years but also on the ground with events. Where I make the most money is definitely with custom orders. Most of my clients will buy something small or average size and then come back for a custom order. Seems that everyone is shopping to fill a wall so size, style and color is really important for them.
"My custom orders can vary from $300 to upwards of $5,000 – $7,000 for a very large piece. Most of the time they will find me online first so even if the transaction is not directly done on my site (buying from current inventory) it's still coming from an online relationship. This is where it's important to keep in touch with your clients via newsletter, blog roll, Facebook, twitter, Instagram, etc.
"I've reviewed my sales a couple years ago and noticed that most of my clients get 3 pieces on average. So even if I almost have to give away the first one, it's still very worth it to get a new client as I know they will come back for more. I still sell smaller work for $75 and some people say I'm crazy as with the material cost and time invested to create it, it's hard to make a profit on it. Little do they know that it's a pure sale strategy and it's working. My new client is coming back and will be spending a good $500 to $1,500 after buying that little $75 piece.
"This is my largest piece done on a solo canvas (10 feet x 7 feet). I've done a larger one on 3 canvases. The client found me online and bought 3 pieces before ordering this massive custom order."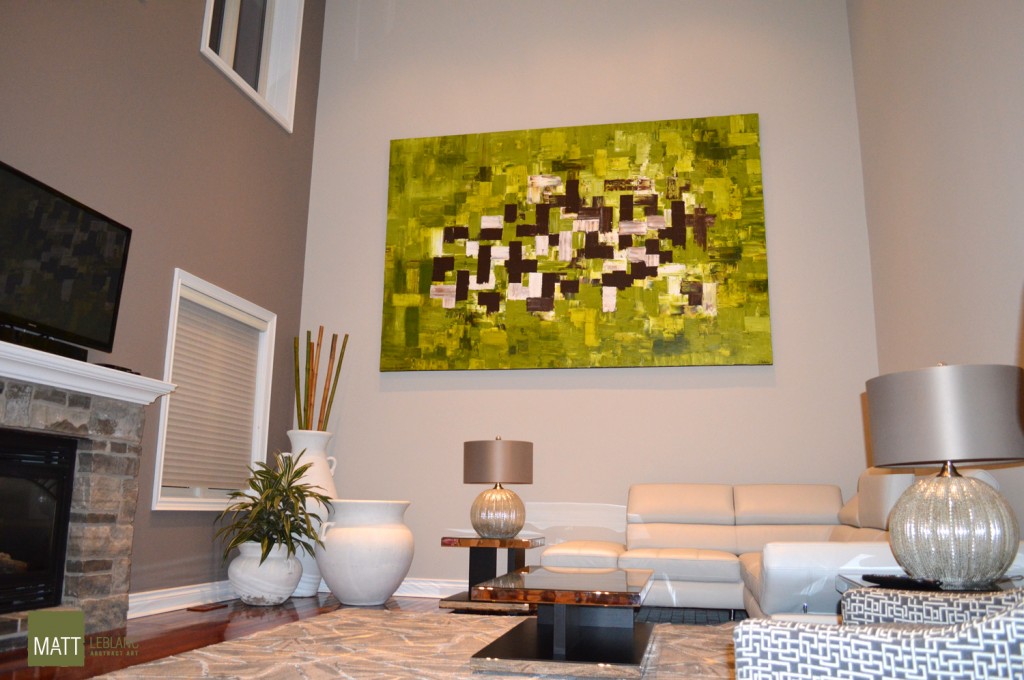 So, let's break that down into simple bullet points:
Sell a small piece in the $350 price range, be sure to keep the collector's contact info and put them into a nurturing campaign via your mailing list and/or social media.
Continue to offer gradually more expensive works to the collector – many artists fail to market to their existing collector base, and this is the PRIMARY way that expensive art is sold – a collector almost never drops $5,000 on a new painting from a new artist that they've never encountered before.
Offer custom work to the collectors – you can use your existing portfolio as a way to show off what you're capable of doing, and then with good communication you can help collectors know that you're willing to do something custom for them under the right conditions and with the right amount of money.
Sales Conversations Can Start Anywhere
Gwenn Seemel and Lisa Call both shared experiences with me about selling commissions that started with online conversations. Both of them are pretty active as artists on social media. Both of them have over 6000 followers on Twitter, and have active Facebook accounts. Conversations for artists like Gwenn & Lisa tend to go something like this:
a friend of someone who follows you on social media sees their friend interacting with you
they are curious enough to follow you and see what you're doing
after a handful of interactions with you over time, they decide to visit your website
at that point, they might join your mailing list or buy something from you, or reach out to start a conversation
Gwenn Seemel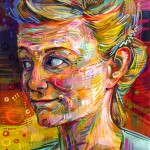 "I don't remember exactly how Jeannette first came across my work, but it was my website that sold her. She commissioned a large portrait of herself and of her deceased husband.
It was $4600 for the pair." Gwenn's website is GwennSeemel.com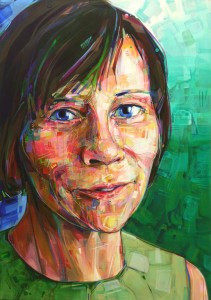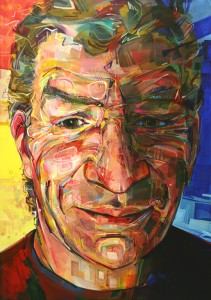 Lisa Call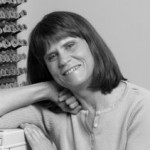 "The most expensive was for 5 figures via an interaction that began online.
I ended up selling her a second piece at the same time. And I did end up showing her the work in person for a final okay.
"I've sold several (5 ish) big pieces (over $5000) through art consultants just via my online images. They had prior knowledge of the quality of my work so they were happy to buy the piece just from digital photos."
Now What?
I should also mention Ann Rea, whose online store sells pieces for $3000, Ashley Longshore who sells $6000 pieces off of Instagram, and Cassy Tully, who we interviewed here, whose highest online-based sale is $16,000.
These are just some of the artists I've corresponded with who have sold big-ticket art online. These artists aren't selling for hundreds of thousands of dollars in high end galleries, but they are making a good living doing what they love doing. Isn't that the goal?
The strategies of engaging with your audience, selling loss leaders, and following up with existing collectors is exactly what we teach in our Content Marketing for Artists course, and what I work on with artists in one on one business coaching for artists. Check those out and let me know if I can help!