This page is a collection of some of the experiences, testimonials, and feedback from our courses and coaching services.
Over 2,000 artists have taken courses through TheAbundantArtist.com. You can read about some in-depth experiences and case studies here:
Angela Treat Lyon – Art Business Coaching Case Study
Adam K Hall – How Adam Hall Raised his Revenue by 60%
Natasha Kohli – How Natasha Kohli Got Her Art on TV
Amy Ventura – 5 Lessons Learned from my First Solo Show
Michael Whitlark – What An Emerging Art Career Really Looks Like
Marianne Goodell – How Marianne Got 4 Sales from a Single Facebook Post
Jessica Marie – How Jessica Got Booked Out for Over 6 Months
Tom Harold – How Tom Quit His Day Job
Lisa Frick – Art Furniture Sales Case Study
Anita Nowinska – How to Leverage Influencers
Sara O'Connor – Heavy-Texture Pointillism
And it doesn't end there. Check our other Success Stories.
Testimonials from Other TAA Students
Natasha Wescoat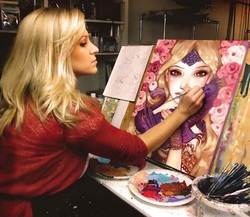 "Cory has been a wonderful resource and friend for the past years and when I finally asked him to coach me, he really helped turn my perspective back in the right direction.
Even after working as a full time artist for a decade, I started to build deep-seated fears that were completely irrational and detrimental to my business. Cory not only helped me see from an objective perspective what was really the state of my business and career but helped me refocus on my priorities and amplifying the winning aspects of my plans.
I went from frustrated and near retiring to reinvigorating my business and earning more money per artwork than I had in my entire decade. You really underestimate the value of a coach like Cory until you try it yourself. You will find his support, knowledge and experience as a business man and a coach inspiring and life-changing. I highly recommend him to any artist I talk to. You don't know how impactful having a coach like Cory is. He will push you to challenge yourself, value your own work and work more efficiently than you ever have before. And you'll find doors opening all around you."
Ada Horn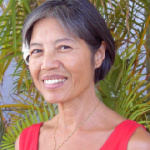 "With Cory's able guidance, the launching of my first newsletter and redesigned website generated over $2500 (commissioned work and a couple of originals). This kind of 'live response' is a form of validation of my work. It encouraged me, knowing that I can grow my niche in online marketing. Having Cory as my online mentor is priceless."
Luz Donahue: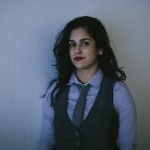 "My family was very well meaning but they lived in fear that I'd pursue my passion for my art. For years I carried their beliefs with me and genuinely felt that making a living as an artist was either impossible or several decades away. When I met Cory slowly but surely this feeling began to fade. Both through his blog and through coaching with him I was able to start on a journey that would lead to me living this beautiful and seemingly impossible life of dedication to my craft. Cory understands how to talk to the both the artist and business owner in you. Through our short couple sessions I was able to develop a plan that allowed me to live from my work in less than a year even making $1200 for a single 16×20 piece by my 5th month as a full time artist. Through following our plan I finally feel seen and capable to make this career happen at 25 with no formal art training.
This Christmas two clients sent me videos of their loved ones seeing my watercolor pet portraits for the first time and I was able to first hand watch the impact the work has made on them. Thanks to Cory I plan on making many more pet parents happy cry! I can't imagine a better feeling as a born creator. An investment in coaching with Cory is an investment in immeasurable happiness for any would-be artist."
Frederic Lecut:
I am a French Mosaic Artist based in Alabama.
In 2014, it became clear that although I was getting much better at my Art, I did not know how to sell it, where to start and how to plan, how to find and engage potential customers.
I read several "Marketing for Artists" types of books, subscribed to newsletters, but there was no methodical approach. I needed something coherent. So when I signed up for Cory's "Online Marketing for Artist" course I was immediately pleased by it. Cory's teachings were clear and practical, and allowed me to connect with many other artists, exchange with them and realize I was not the only one struggling.
I worked hard to implement what we studied, built a new website, started a blog, a dedicated facebook page, and I enjoyed it ! I now spend about the same amount of time in Marketing and PR work than actually creating Art.
There is no mystery, without working hard to market one's art, it will never be known to the public. One has to be willing to spend time and energy promoting one's work. Working with Cory has given me efficient tools to do that.
In 2015 my sales increased by about 50 % versus 2014. 2016 sales are on their way to double 2015. My goal is to be able to live full time of my art in 2018 at the latest. I believe I can do this.
3 reasons to work with Cory :
Great Material, it WORKS !

Contact with a Community of Artists.

Cory himself is a great guy who enjoys helping other artists.
From Stefanie in Virginia:
"I stumbled across Cory's podcast and website online, after searching for a business consultant specializing in the unique needs of artists. I was a bit apprehensive about purchasing the full 4 sessions, but after our initial meeting it was clear this would be a good investment in my business.
Cory is a caring and knowledgeable coach. Throughout our sessions he maintained a balance of listening intently to my specific needs, and sharing rich and well-researched information that was relevant to my goals as an artist. Cory helped me to pinpoint the issues I couldn't see that were preventing me from increasing my revenue.
Working with Cory was like therapy for my business; he is efficient and results-driven. Cory was able to see the forest for the trees, assess my unique situation, and offer clear and tangible steps towards reaching my goals. He made the most of our time together so that I would reap the benefits. The result since has been amazing. I have now booked commissions in the 10K range. I found the experience to be fruitful, worth the price and also really enjoyable.
I wholeheartedly recommend The Abundant Artist to anyone who would like to take their art business to the next level."
————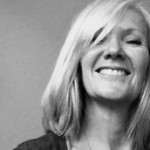 "I did earn a commision from a local dance studio that I belong to…I contacted the owner, she looked at a few of my pieces and liked them and my ideas. So now I am doing 2, 12 x 12 paintings for her. If she likes them, she will comission 10 more for a total 12. The only reason I did this was because of the course."
– Therese La Londe
How Can I Help You?
Are you looking for one-on-one coaching? Go here.
Are you looking for a self-study course on art marketing? Go here.